We are proud to share that South Coast College is one of 2 top Medical Assistant Schools in Orange California.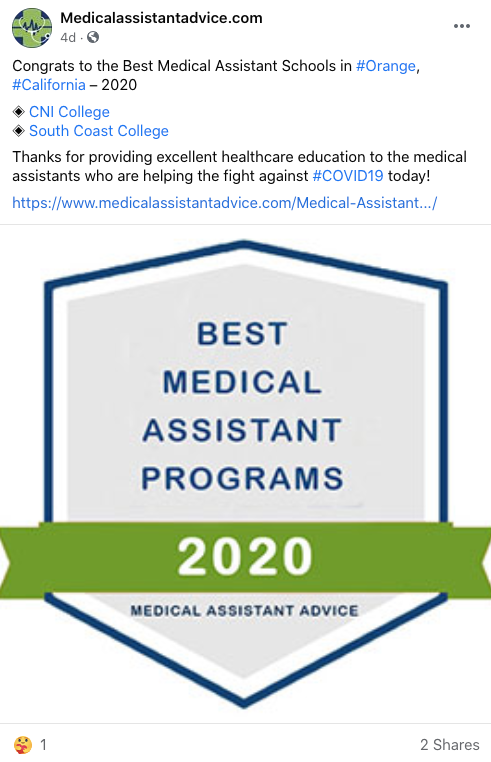 Medical Assistant Advice is a team of educators and medical assistants who not only bring their decades of experience but also "work tirelessly to provide the most up-to-date information on various aspects of a medical assistant's education and career" to help future Medical Assistants have the details they need to start their career.
The South Coast Difference for Medical Assistants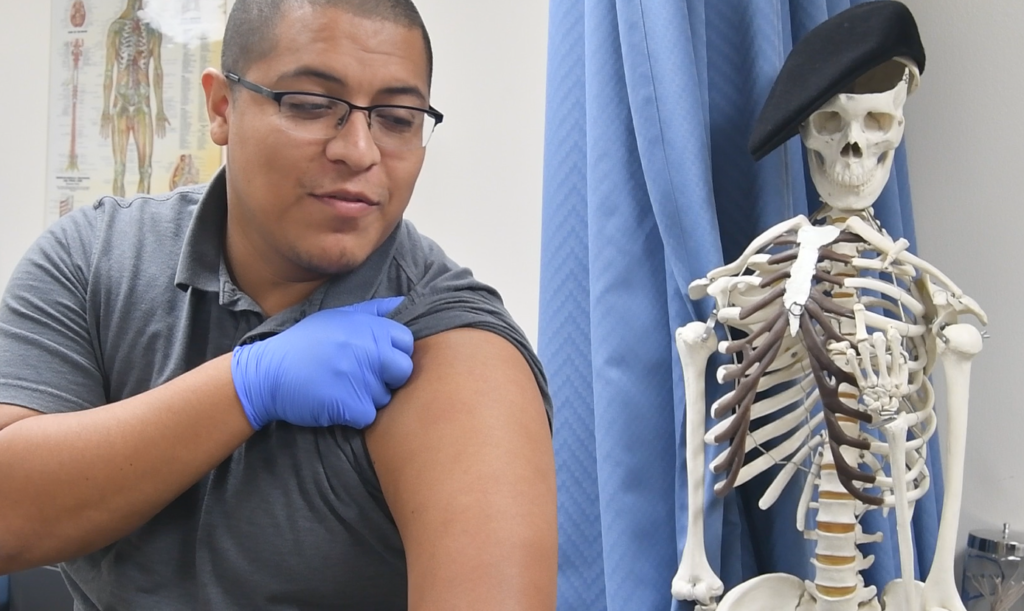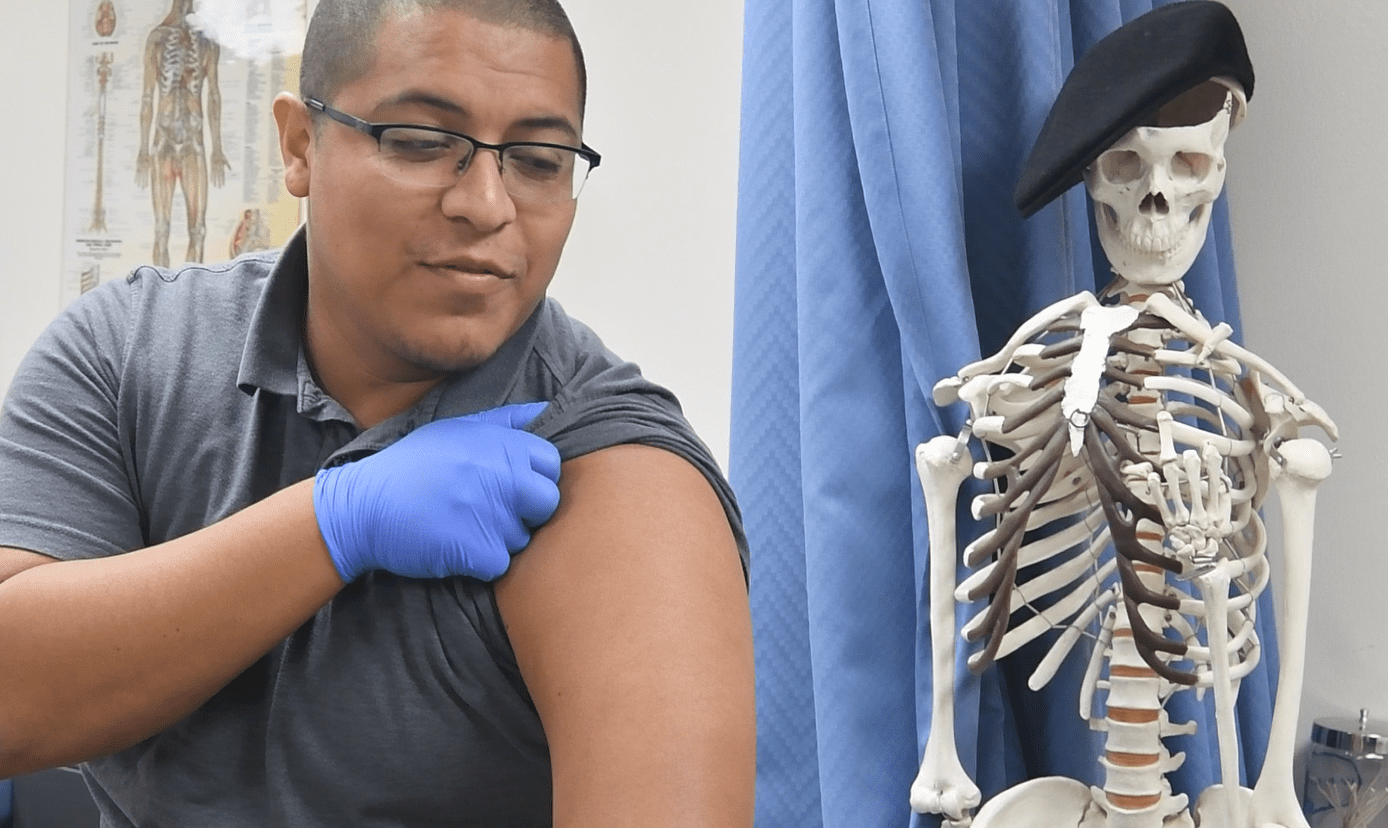 For some students, becoming a Medical Assistant at South Coast is life-changing. Read one past student Jorge Guzman's story here titled "How the Medical Assistant Program Changed my Life". 
The Benefits of our 9-Month* Medical Assistant Program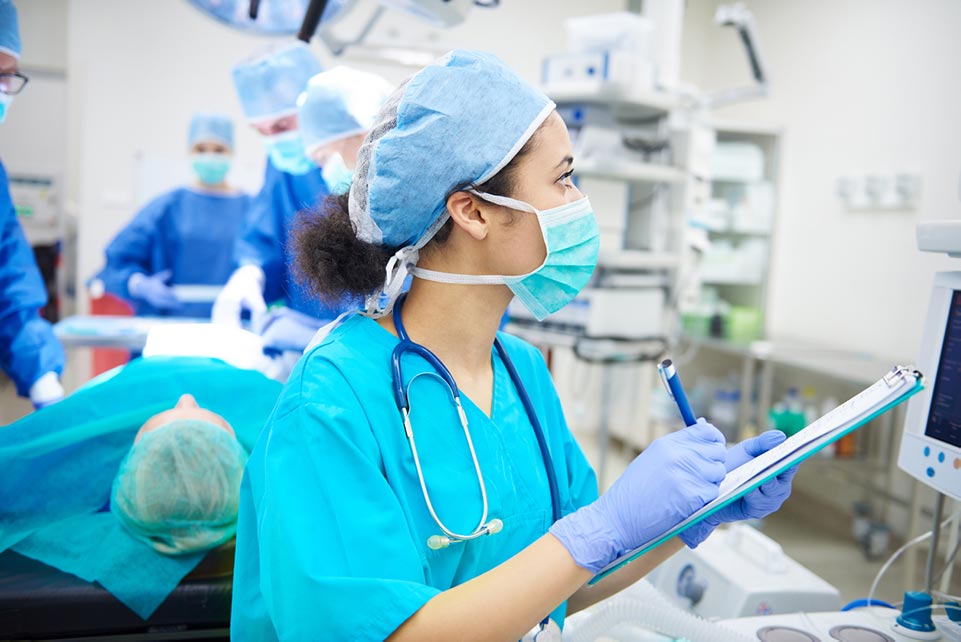 If you have a passion for helping people, becoming a professional in the healthcare industry can be extremely rewarding. Our Medical Assistant program provides practical experience and interactive classes led by experts with years of experience working in the field. Areas of study include:
Introduction to Body Systems
Human Diseases
Clinical Procedures
Medical Terminology
Business Procedures
Microbiology
Surgical Assisting and more!
Real-World Experience
Healthcare is all about helping people, which is why we prioritize helping you work with real patients and other medical professionals in a real healthcare setting. As a student of the program, you have the opportunity to have a professional externship where you'll have the chance to gain practical, real-world experience working with knowledgeable medical professionals and making important connections before you graduate.
As a Medical Assistant graduate you can also seek other vocations in the medical field through continuing education to become a Licensed Vocational Nurse, Registered Nurse, Surgical Technologist, Respiratory Therapist, Phlebotomist, Ultrasonographer, X-Ray Technologist, and EMT Technician.
Career Opportunities
The Medical Assistant program at South Coast College is staying on the forefront of rapidly changing technology to help you become equipped for your career. You will learn to use the latest software commonly used in the medical field for record-keeping, insurance billing and much more. As a graduate, you'll have the up-to-date skills it takes to make a smooth transition into any modern healthcare setting.
Graduates can expect to qualify for entry-level positions and may obtain employment in a variety of organizations including:
Medical/Doctors' Offices
Hospitals
Educational Institutes
Pharmaceutical Companies
Insurance Billing Offices
Local, State, & Federal Government Offices
Other Health Organizations
Small Class Sizes
You aren't just another number at our school. In our program, you get to learn in a non-intimidating, small class setting. Small class size benefits students with the ability to interact with the instructor more easily as well as build community with other students. It is especially important in the laboratory setting where you are given an opportunity to practice more iterations of your skills because of the class size. Externship sites of the Medical Assistant program have remarked about how well prepared South Coast College externs are in the clinical aspect of their training.
Is a Rewarding Career as a Medical Assistant Right for You?
If you're interested in learning more about a career as a Medical Assistant and exploring whether the Medical Assistant program at South Coast College is a good fit for you, connect with us today.