What is a Podcast?
That was a question I asked when an entrepreneurial alumnus, Todd Olivas, CEO of Todd Olivas and Associates, a successful court reporting agency in Southern California, called and asked me to participate in a podcast with him about a year ago. He said it was a way of memorializing the career of Jean Gonzalez, President of South Coast College and his teacher whose dedication to producing court reporters had a profound impact on his life.
I thought and asked, "Aside from memorializing the career of someone, what is the value of a podcast?"
The answer I received was that it was a new tool for networking – a dynamic way to connect with valued clients, find new clients, and create a community.
So, we did the podcast. It was fun getting to see what all was involved in the process, but I still had little idea of just how significant a marketing and business-development tool it was until I happened upon a speaker who appeared on our weekly Legal Networking Forum.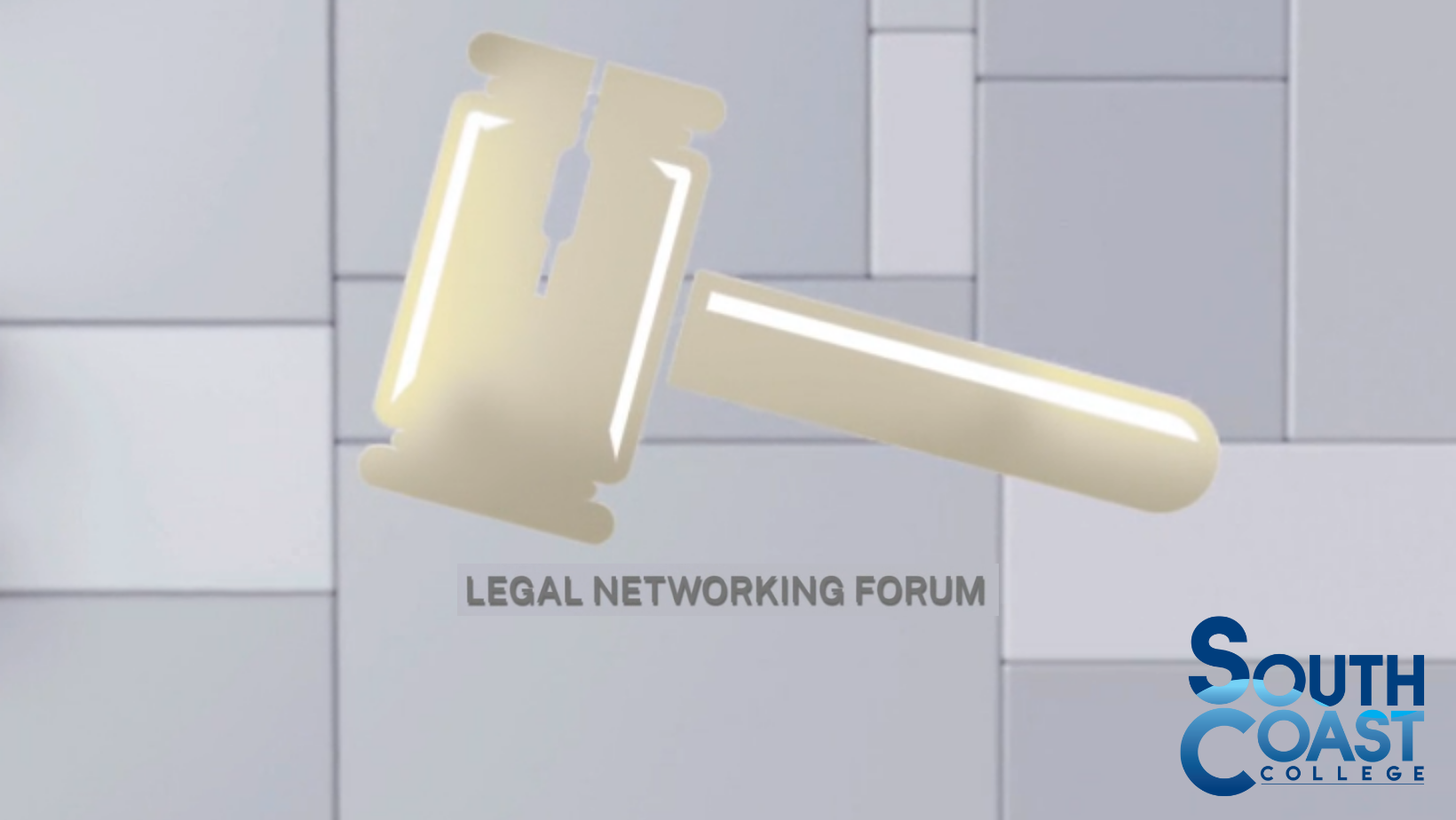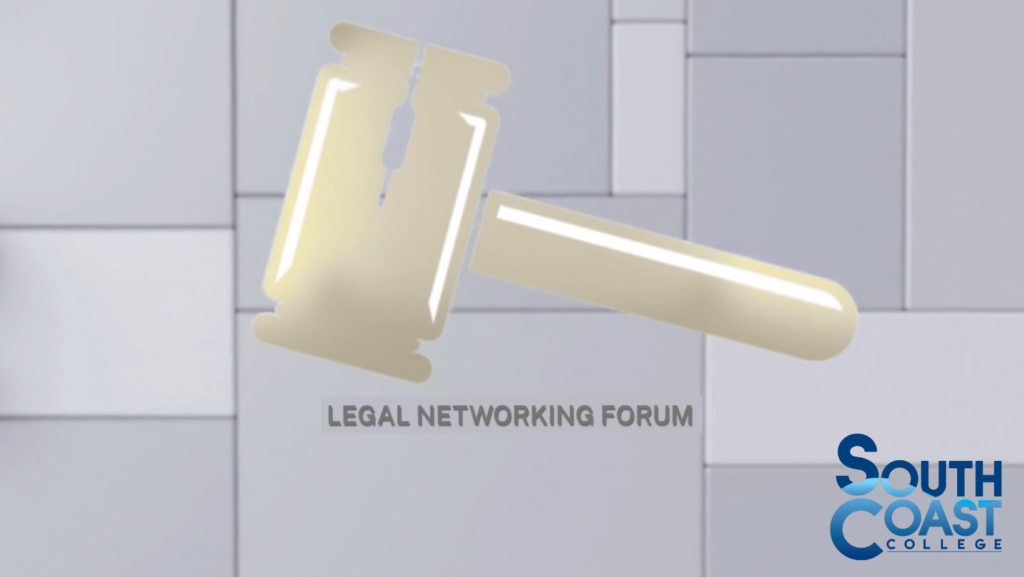 Legal Networking Forum
During COVID19, South Coast College devised a way using Zoom to engage students, alumni, judges, attorneys, doctors, celebrities, the business community, city partners, employers, and an array of people with a wide variety of interests and called it the Legal Networking Forum.
Since the events were free, it became a way for us to meet new people, make connections we might never have made prior to going online, and to find resources for our school.
It was here that we really discovered the purpose of a podcast and began our Legal Networking Forum Podcast. Our first guest of the Legal Networking Forum Podcast is Attorney John Corcoran, a former writer in the White House Office of Presidential Letters and Messages during the Clinton Administration and Speechwriter in the California Governor's Office during the Davis Administration.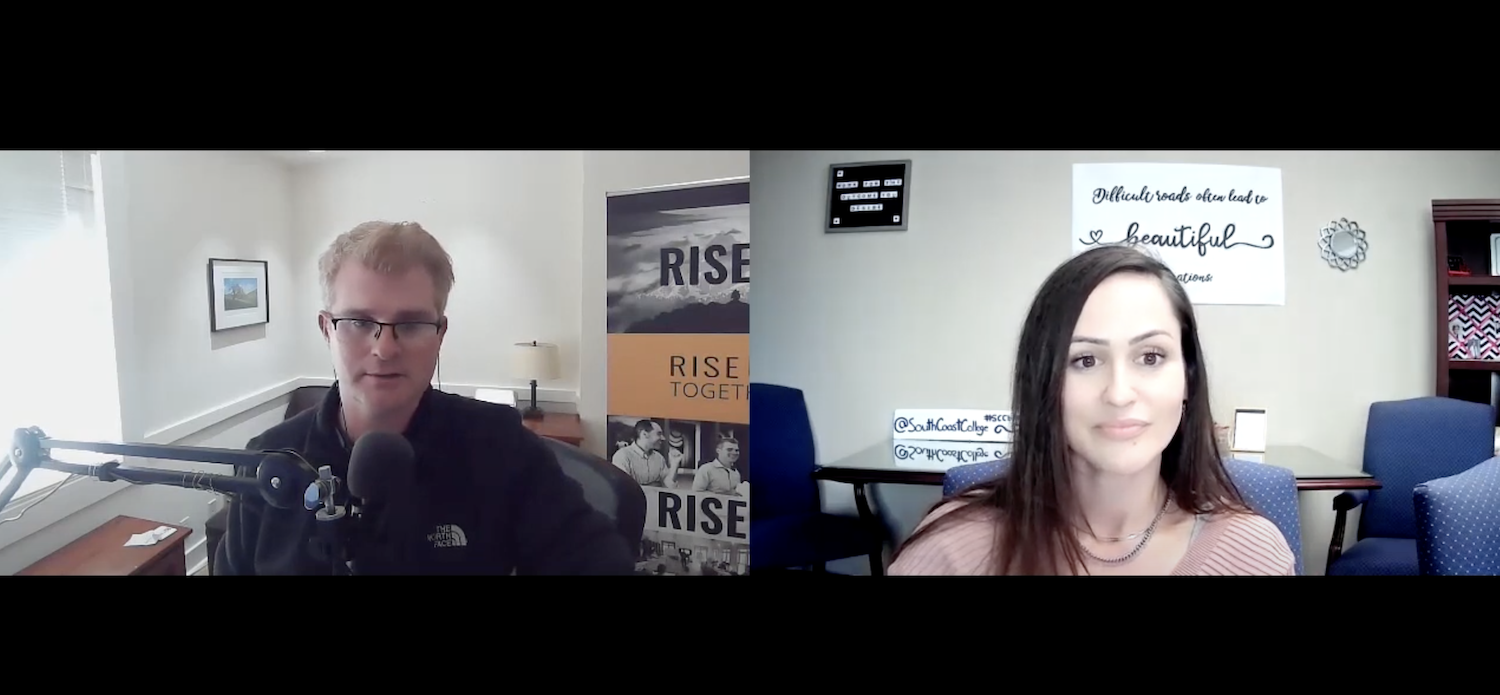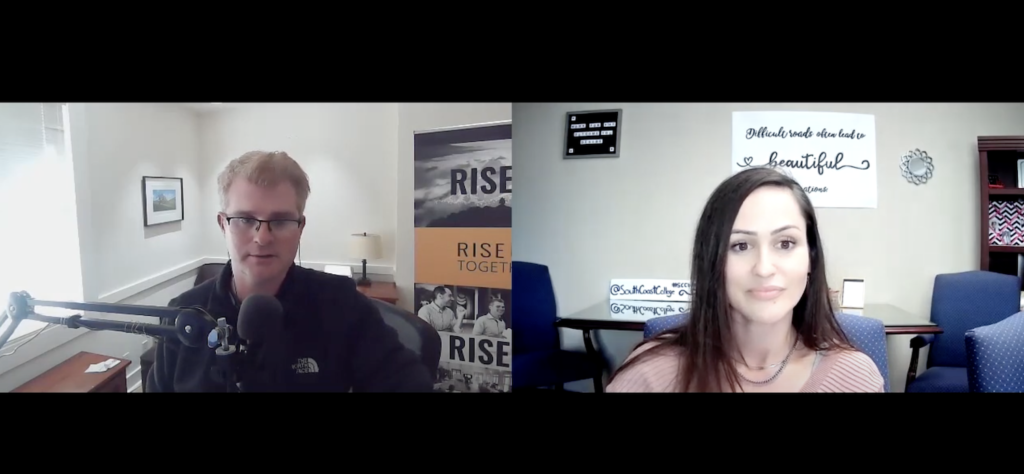 John Corcoran
Attorney Corcoran founder of the Corcoran Law Firm located in San Rafael, California created the Smart Business Revolution, a podcast powered by Rise25, a company aimed at providing advice to entrepreneurs and small business owners.
In this podcast, Attorney Corcoran shares about growing up in the San Fernando Valley, his trajectory into becoming an attorney, and now an entrepreneur who, with his business partner, Dr. Jeremy Weisz, helps other business owners to reach their ideal clients and community through Rise25.
Rise25
Rise25 helps businesses start podcasts for business development, networking, creating content, and so on. It is an invaluable tool for connecting with clients, referral partners, business owners, and community.
Attorney Corcoran and his business partner began by hosting in-person events throughout the country and then founded Rise25, a podcast business to help other businesses launch their own podcasts.
Trial and error allowed the team to create a unique formula to foster client success by offering three pillars of business success: strategy, accountability, and production.
The value businesses receive from Rise25 is being led step-by-step from the ground up. Rise25 customizes its three pillars to help its clients achieve the best results.
Rise25 helps its clients find guests, figure out what to ask the guest, and focus on what its clients do best – have a great conversation with a guest.
Once the conversation is done, Rise25 takes over to help with production and the behind-the-scenes mechanics to enable clients to focus on what they find enjoyable.
Attorney Corcoran believes in the intrinsic value of the podcast — that by the very nature of the podcast itself, your network will grow whether you do it intentionally or not. While you may work hard at networking through events and parties, your network may grow from just having simple conversations. The fact that having simple conversations may develop your network without much effort does not mean that you should not carefully select individuals who may be in a position to lead you toward a goal that you are trying to achieve.
Having conversations with right people may help you more quickly to achieve your goal of creating the network of people you want who can best expand the reach of your business. Always have an objective in mind to enable you to take advantage of those unexpected opportunities that arise. You need to know whether the opportunity fits into your objective or not.
Networking should be viewed as a positive way to outreach other than the standard marketing approaches. Attorney Corcoran and his team are dedicated to ensuring that networking through their podcast services is done in a unique way. Once you start interviewing people on your podcast, you'll find that your guest will want to refer you to others.
Many of us saw networking change because of the pandemic. What used to be a trip across town (or even across the country) is no more. With the tools available now, your networking can be more deliberate. The team shares how people you select with whom to connect can be surgical and precise. It is as simple as going online, going to your school roster, identifying someone on your alma mater list, and making a new point of contact. You'll have something in common right away and this person could potentially be a good fit for your next project.
As an attorney, Attorney Corcoran suggests that those in the legal profession be aware of the changes that new types of technology are bringing and to learn through networking how to use the advancement in technology to your advantage. Use podcasting as an entry into what is happening in the world of advancing technology.
Follow John Corcoran
Learn how from Attorney Corcoran at rise25.com. Listen to his podcast, Smart Business Revolution (available anywhere you listen to your podcasts).
If you are still uncertain that podcasts are for you, connect with Attorney Corcoran on LinkedIn, you may be surprised at what he has to say. In the meantime, we at South Coast College are all looking forward to his new book coming out later this year.
More Legal Networking Forum Podcasts to come.
Rise25 | Done-for-you lead gen https://rise25.com/
https://www.linkedin.com/in/corcoran/
Smart Business Revolution http://www.smartbusinessrevolution.com/
Book a call today! https://smartbusinessrevolution.com/schedule/
Twitter https://twitter.com/JohnCorcoran
YouTube https://www.youtube.com/channel/UCw1pssoqLGIZWHlihG2SVRg
Rise 25 Entrepreneur Facebook https://www.facebook.com/rise25innercircle/
South Coast College
2011 W. Chapman Avenue
Orange, CA 92868
southcoastcollege.edu
714 867-5009
Video edited by www.eyenomedia.com
Find your community at www.southcoastcollege.edu