South Coast College is proud to pay tribute to Canyon High School for its outstanding graduate, Andrea Rinker, CSR, RPR, CLR, CCRR, who is an alumna of South Coast College.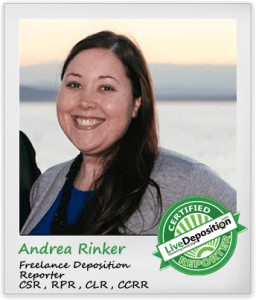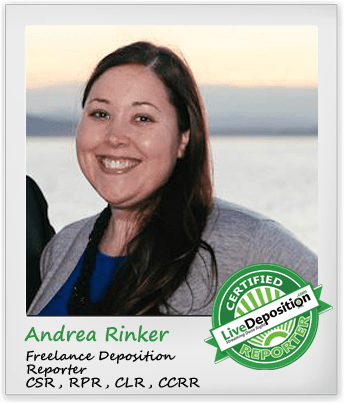 Andrea Rinker, CSR, RPR, CLR, CCRR, received a B.A. degree in Criminal Justice.  Like many college and university graduates, she had difficulty finding a job.  She visited South Coast College to get some information about the Paralegal Program and was introduced to the field of court reporting.
She said that she took Criminal Justice because she was interested in the law but did not like the jobs that were available in the Criminal Justice field.  When she heard about court reporting, it sounded more like what she was interested in doing.  She said, "I told myself I would try it for six months, and if I wasn't progressing or I didn't like it, I would switch back to the Paralegal Program."  I was absolutely fascinated with being able to write shorthand,.  I eventually qualified to go to the state exam in 14 months and graduated with honors."
Today she is a sought after deposition reporter and a board member of the Deposition Reporters Association.