To interrupt or not to interrupt as a Court Reporter? Ana Fatima Costa, Treasurer of the Executive Committee of the Bar Association of San Francisco's (BASF) Paralegal Section, with a 35-year career in the Court Reporting field, helps answer this often frustrating and controversial question for a situation many Court Reporters come across in their daily work.
Is it okay for a Court Reporter to interrupt to help clarify the record they are transcribing?
In her recent article, "Silent No More: Court Reporters Speak Up for the Record," Ana states:
"Fast-talking attorneys who get annoyed at reporters who interrupt and think they are incompetent have unrealistic expectations that reporters should be able to report garbled speech, dropped words, difficult accents, and people talking simultaneously – which neither AI nor advanced audio equipment can capture accurately."
Read Ana's full article below on why she believes interruptions are necessary for not just Court Reporters but Attorneys as well, claiming "Frustration is temporary, but transcripts are permanent!"
Click Here or Image Below to Read Article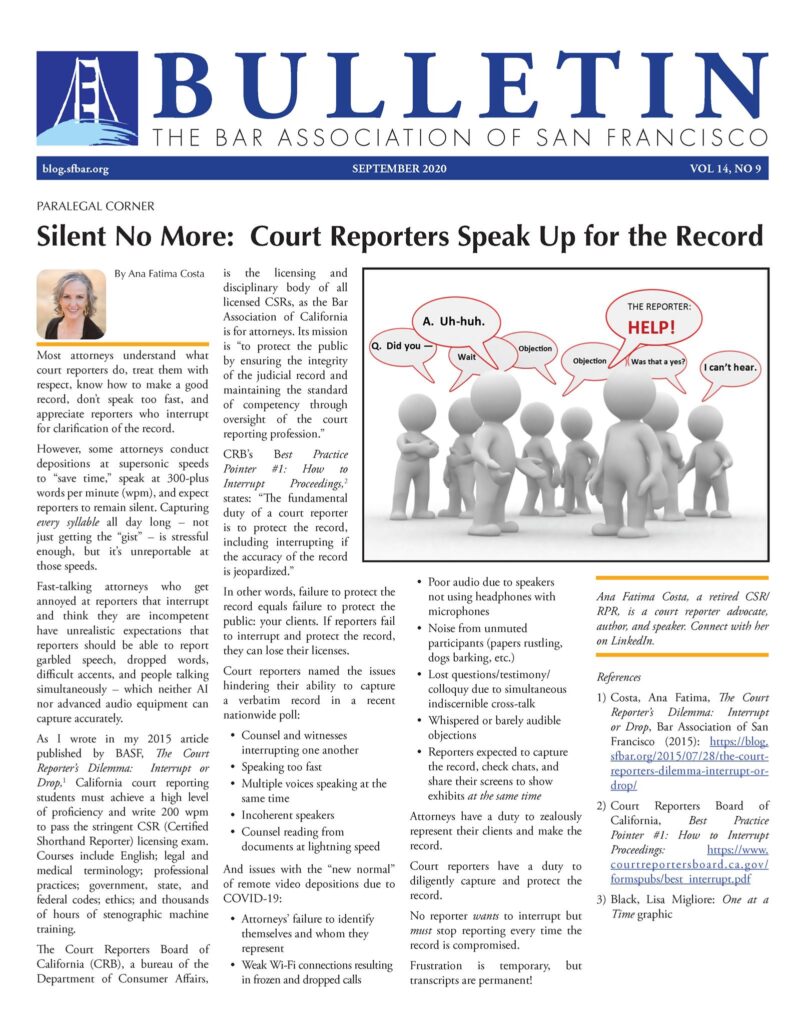 Besides writing articles, Ana has trained, coached, and mentored court reporting students and newly licensed reporters how to be THE REPORTER at mock depositions and trials throughout the greater San Francisco Bay Area and Silicon Valley since 2008. Her apprentices are tasked with speaking up for the integrity of the record as often as needed; marking exhibits, and producing rough drafts or final transcripts. Apprentice's interruptions help future and current litigators to understand the crucial role reporters have as guardians of the record, improve their performance, and manage their expectations. The reporting student community dubbed Ana #MockWoman, and she created a new website in their honor, www.mockwoman.com.
Four South Coast College court reporting students are members of Ana's Fall 2020 apprenticeship team. Due to COVID-19, the BerkeleyLaw biannual mock depositions and San Francisco Trial Lawyers Association annual mock trials will be virtual for the first time. After she announced the mocks on Facebook, 28 court reporting students from throughout the U.S. contacted her, eager to participate as Reporters of Record October 13 through November 7. Apprentices have affectionately named themselves "Ana's Mock Squad!"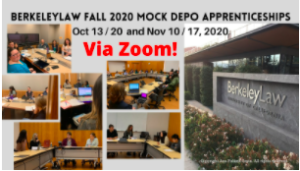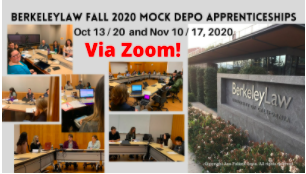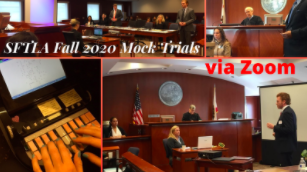 Ana has been a valuable resource and inspiring professional for our South Coast College Community. She has spoken at our Legal Networking Forum 2020 and also participated as a member of our PAC (Program Advisory Committee) Meeting for the Paralegal Program and for our Court Reporting Program PAC (a professional review and opinion of our program, facility, curriculum, and equipment from a Professional or Expert in the field). Ana has been such a huge support of South Coast College and those in the legal profession, we are excited to see her continue to flourish in offering valuable resources and perspectives in the community. 
Where you can find Ana Fatima Costa and her work: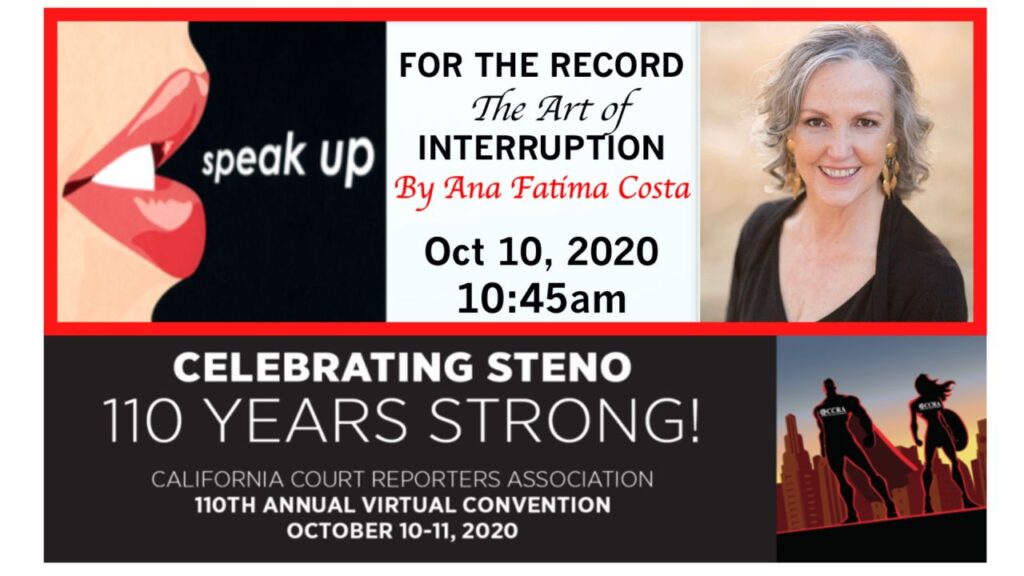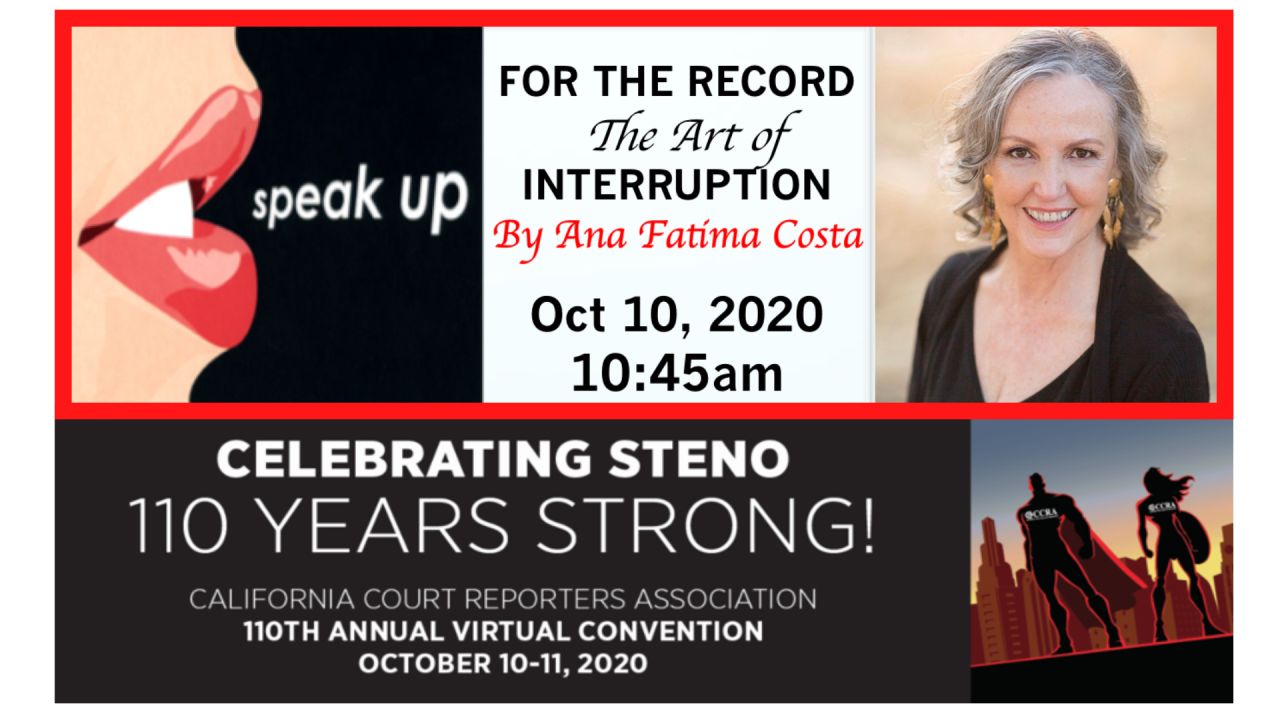 Ana will be speaking at California Court Reporters Association's 110th annual convention this year on October 10th – the first virtual conference in their illustrious history! The topic of her workshop is Speak Up for the Record: The Art of Interruption. Click here to see more about this event.
To keep abreast of future events and articles, follow Ana on Facebook and Instagram (@courtreporteradvocate), LinkedIn, and Twitter (@AnaFatimaCosta1).