Graduate Success Stories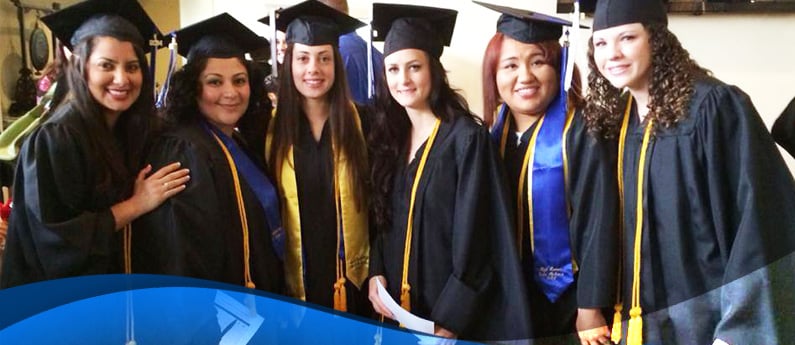 See What Our Graduates Have to Say About Their South Coast College Experience…
South Coast College does an excellent job of producing professional, proficient court reporters, the best in the industry. Our founding partner, Stephanie Leslie, CSR, is an alumnus and our success is directly related to her time there. We try to work with South Coast College educated reporters as much as possible.
Hands down best court reporting school. South Coast has great teachers that really care about all the students.
I recently graduated from here, in March of 2016. I loved everything about it. The teachers, the students, the school itself was something amazing to me. It was more like family to me by the end of my learning process, and I am blessed I learned a lot. It's a part of me that no one can take away.
At Hahn & Bowersock, we are always looking for outstanding court reporters, and if we know they graduated from South Coast College, well, that is a definite plus! The decision to go to court reporting school was one of the BEST decisions of my life, and one that has made all the difference.
After receiving my Bachelor in Health Science from Cal State Long Beach, I knew I wanted to get more involved in the medical field, and what better way to get my feet wet than by becoming a medical assistant. As a medical assistant I knew I would get the hands-on experience I was seeking, I wanted to get more familiar with the clinical side of things, such as assisting the physician in taking and recording patients' vital signs, drawing blood, explaining procedures, sterilizing equipment, and conducting a variety of test in the lab. After 3 months of looking for a good, short and affordable school that offered  a medical assistant program, I came across South Coast College. Out of all the schools, I thought South Coast College provided me with the flexibility and guidance I needed. The environment was great. I noticed the classes were small, which was something I was looking for, coming from a Cal State were each class has about 150 student. I was looking for something that would enable me, as a student to get more of a one-on-one support.
This school is by far the best court reporting school you could ever attend. The classes that are offered at this school make you fully qualified and confident to pass tests. I loved the speed test that you are at, then you drop down to the lower speed for control, and then to the higher speed for pushing. The instructors were always helpful.
Being one of the graduates of the Medical field, I would like to take a moment to express my feelings toward the instructors Dr. Nasir and Dr. Khan, along with Kevin Magner, as they did an outstanding job in the educational training. I am glad that I completed the course there and would also like to let everyone know what a great place I did my externship in was "OC Wound and Hyperbaric" with Yuri and Krista along with Dr. Werner and the rest of the staff. Ii is my understanding that Yuri was a graduate from South Coast College.  He was a fantastic help in my term there at OC Wound and Hyperbaric.
I absolutely LOVED my 9 months at SCC! We became a family! I miss everyone dearly!
South Coast college changed my life in just a short period of time. I now have a career that I can be proud of. South Coast felt like a second home because the staff and teachers were amazing. South Coast became a foundation that allowed me to grow in a positive direction.
The most important thing South Coast College has taught me while in school is discipline. The amazing teachers gave me all the tools to succeed and be proficient in writing, but ultimately I had to utilize those tools on my own time to finish school within the goal time that I set for myself. That self-discipline has carried into my career and I'm forever grateful to South Coast for that.