Graduate Success Stories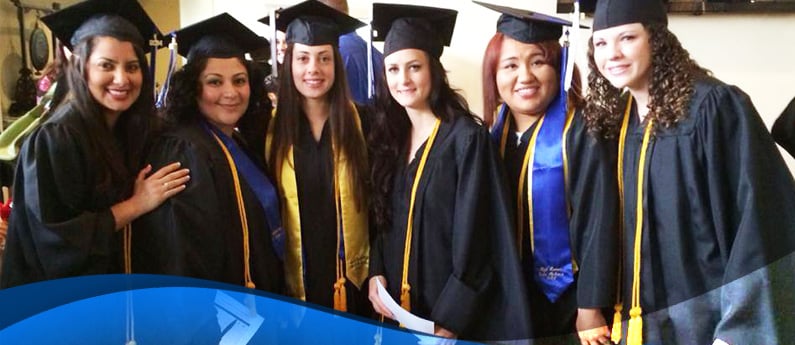 See What Our Graduates Have to Say About Their South Coast College Experience…
South Coast College does an excellent job of producing professional, proficient court reporters — the best in the industry. Our founding partner, Stephanie Leslie, CSR, is an alumnus, and our success is directly related to her time there.  We try to work with South Coast College-educated reporters as much as possible.
Hands down best court reporting school. South Coast has great teachers that really care about all the students.
At Hahn & Bowersock, we are always looking for outstanding court reporters, and if we know they graduated from South Coast College, well, that is a definite plus! The decision to go to court reporting school was one of the BEST decisions of my life, and one that has made all the difference.
Every great dream begins with a dreamer. I knew what I wanted to achieve, and this school helped me get there. South Coast College isn't just a school, it's a family. My teachers, along with Jean Gonzalez, always put in the extra effort to get me to the next speed and pushed me to the limit to see what I was really made of. They knew exactly what I was going through because they've all had a career in the industry, so that made me feel comfortable. With dedication, patience, and a positive attitude, the court reporting program opened a new world for me and made it easy to achieve my degree in two years. Anything worth having is worth fighting for, and if you want to have a successful career and are ready to make a change, join the family at South Coast College!
What sets South Coast College apart from other schools, in our opinion, are the instructors being so committed to helping you, making you feel at home, and recounting their own experiences as court reporters into the classroom environment. Jean Gonzalez is one of the many to thank for providing us with outstanding schooling and instilling in us a sense of work ethic. The standards are set at an achievable high from the beginning to help you succeed in every aspect of this profession. The best decision we have ever made as sisters was committing to South Coast College. We are so thrilled to see where court reporting is going to take us, and it's all thanks to South Coast College's faculty!
I decided to attend South Coast College because of its reputation in the field and the quality of the graduates. The faculty members were professional and their commitment to students is genuine. The school's consistently high pass rates are a testament to the strength of the program. Because of South Coast College, I felt fully prepared to enter the field of court reporting. Court reporting is a fulfilling career, and choosing the right college is paramount in your ability to enter the field with confidence.