Get the Skills to Be a
Professional Paralegal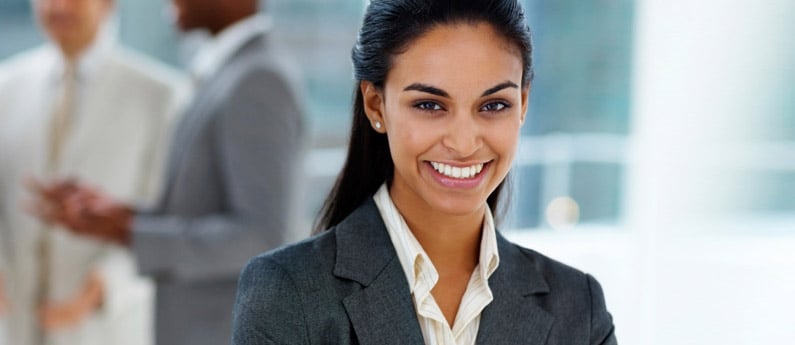 18-Month* Paralegal Career Training Program
Paralegals, sometimes called Legal Assistants, work as valued members of a legal team, often assisting lawyers with important trial and case preparations.  To learn more about what a paralegal actually does, click here to read the interview with Mark Peacock of the Law Offices of Mark Peacock.
Organized, detail-oriented individuals interested in the law are well-suited to this profession. Completing professional paralegal training can be a great way to get your foot in the door and start an interesting, rewarding legal career without spending years in law school.
Become A Qualified Paralegal
The Paralegal Program from South Coast College provides the hands-on training, practical experience, and industry support it takes to pursue a professional legal career.  Click here to read what graduate Christine Mantyla, Paralegal, says of her experience at South Coast College.
The Paralegal Studies program is led by expert instructors with years of experience working directly in the legal field, either in the court system of California or in specialty private practices. The program is broken down into small classes, so you get plenty of one-on-one attention and guidance from instructors. Areas of study include:
Legal Ethics and Professional Responsibility
English Composition
Contract Law
Torts
Family Law
Legal Analysis and Writing
Legal Research
Criminal Law and Procedure
Estates, Wills, and Trusts
Evidence
Civil Litigation
…and More!
You'll pick up skills more quickly and feel confident entering the professional world after receiving so much practical experience and individual support.
Real-World Experience
We believe the best way to learn to be a trusted paralegal is on-the-job, working with real lawyers and other legal professionals. As a student in this program, you'll have the opportunity to complete a professional externship in a real law office.
You'll have the chance to gain practical, real-world experience working with experienced legal professionals and make important industry connections before you graduate.
Convenient Day & Evening Schedules
At South Coast College, we know the time pressures our students face. Many students are working and/or raising families while they attend school. Our programs are specifically designed to fit the needs of busy, adult learners. As a paralegal student, you can choose from either the day or evening schedule – whichever works best for you!
The daytime program can be completed in

18 Months*

The evening program can be completed in

2 Years*
Get the Support You Need to Launch a Successful Career
Paralegal training is about more than a certificate to hang on the wall.   It's about getting a professional career you're proud of.  South Coast College is dedicated to supporting you throughout your career. The capable, hard-working professionals in the Career Services department will be there to make sure you know how to get interviews and present yourself well in them.
Financial Aid is available for those who qualify.
Is A Professional Paralegal Career Right for You? Get More Information…
If you're interested in learning more about a career as a Paralegal and exploring whether South Coast College is a good fit for you, fill out the form on this page to receive more information.
To speak to a friendly and knowledgeable South Coast College Admissions Representative, give us a call at 714-867-5009.

The Bureau protects students and consumers through the oversight of California's private postsecondary educational institutions by conducting qualitative reviews of educational programs and operating standards, proactively combatting unlicensed activity, impartially resolving student and consumer complaints, and conducting outreach. See our Performance Fact Sheets.
* Program length when completed in normal time.