Get the Skills to Be a Professional Court Reporter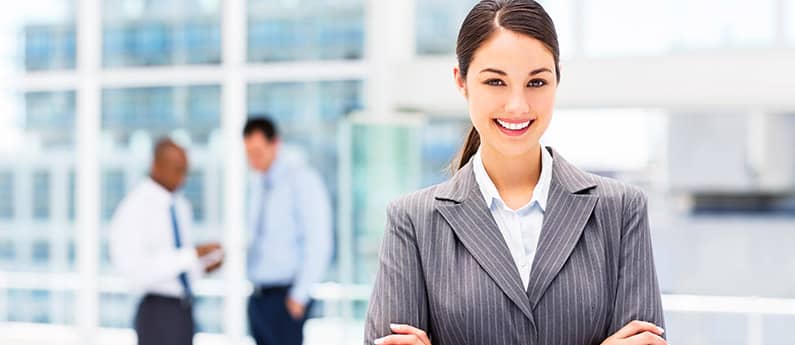 Hands-On Court Reporter Training Program
California needs qualified Court Reporters – and not only in the justice system. Court Reporters also provide closed captioning for TV, CART reporting for the deaf and hard of hearing, medical transcription, congressional reporting, and more, making this a career choice that can make a real difference in people's lives.
According to the Court Reporting Industry Outlook Report (2012-2013), California leads the list of greatest demand with a projected 2,320 new job openings in the field by 2018.
If you're a focused, detail-oriented individual interested in pursuing a professional career with a future, you owe it to yourself to consider your potential as a certified Court Reporter.
Become A Qualified Court Reporter
The Court Reporting program from South Coast College provides the hands-on training, practical experience, and industry support it takes to pursue a successful career in Court Reporting.
The program is led by Certified Shorthand Reporters with years of experience working in the field. As a student you, learn directly from industry leaders who know what it takes to succeed and are passionate about helping others get established in rewarding careers.
You'll train in a practical setting including real stenography machines and computer equipment you'll use on the job. Plus you'll have access to a variety of resources, including:
Mock Trials & Depositions
One-of-a Kind Practice Software
Computer Laboratories with the Latest Steno Software
Roberts Walsh Gonzalez Theory (Taught by Jean Gonzalez)
Graduates feel confident and fully prepared to make a smooth transition into the professional world after gaining so much personalized guidance and hands-on experience.
Convenient Schedules
The Court Reporting class is offered with two different schedules to suit your needs. Choose between the day or evening classes to fit learning around your life and work.
Get Certified
To work as a court reporter in a state court or deposition reporter in the State of California, you require certification by the Court Reporters Board (CRB) of California. Working in a federal court in the state does not require state licensure but may require attaining the Registered Professional Reporter (RPR) Certification by the National Court Reporters Association (NCRA) and Certified Realtime Reporter (CRP) Certification.
South Coast College prepares students to take and pass both examinations.
The South Coast College Difference
South Coast College has a tradition of producing top-quality court reporting graduates who are sought after by courts, deposition agencies, and captioning companies. From 2009 to the 2017, South Coast College produced 160 certified court reporters — the greatest number of candidates who have passed all three portions of the Certified Shorthand Reporter (CSR) Examination in the State. In addition, South Coast College has filled many CART/captioning positions.  South Coast College has consistently produced 20 percent of all the Certified Shorthand Reporters in the state.  See the Court Reporters Board (CRB) Fall 2017 Newsletter.
South Coast College is the go-to school for Court Reporting training in Southern California. The majority of working Court Reporters in this area are graduates of South Coast College or employers of graduates. Many graduates are now agency owners themselves, (Regal Reporting Agency, Hahn and Bowersock Reporting, Todd Olivas and Associates; Jilio Ryan Reporters, LyndenJ and Associates) so when you apply for jobs, employers will recognize the school and know exactly how qualified you are.
Get the Support You Need to Launch a Successful Career
At South Coast College, court reporting training leads to more than a certificate or a degree. It is about opening the doors to a professional career with a successful future. As a South Coast College alumni, you have access to a great support network that includes students, faculty, staff, and alumni. Alumni are known for their ongoing support of students and graduates of South Coast College. Click here to visit the South Coast College Alumni Facebook Page.
Job Opportunities While You're In School
Many students find employment providing services to the hearing-impaired while they are in school. Others find employment in rapid-data entry. Wherever there is a need for high volumes of data entry, you'll find an opportunity to use the skills you are learning in school. You can work as a high-speed data-entry specialist before completing your court reporting certification. Police departments need transcribed investigation reports. Business conferences, board meetings, conventions, and corporate negotiations also require verbatim transcription skills.
Financial Aid is available for those who qualify.
Is a Rewarding Career in Court Reporting Right for You? Get More Information…
If you're interested in learning more about careers as a Certified Court Reporter, and exploring whether South Coast College is right for you, fill out the form on this page to receive more information.
To speak to a friendly and knowledgeable South Coast College Admissions Representative, give us a call at 714-867-5009.

The Bureau protects students and consumers through the oversight of California's private postsecondary educational institutions by conducting qualitative reviews of educational programs and operating standards, proactively combatting unlicensed activity, impartially resolving student and consumer complaints, and conducting outreach. See our Performance Fact Sheets.
Additional Information