Cassandra Caldarella, CSR, Alumna of South Coast College, is an exceptional court reporter and a prolific writer about why she loves court reporting. Her articles have appeared in the JOURNAL OF COURT REPORTING and in LIFE HACKER. She even has a Facebook Page called "Why I Love Court Reporting" devoted to the positive aspects of the career of court reporting.
She is now giving others an opportunity to express why they love court reporting through her new company, CoverCrow. Because she is so passionate about court reporting, she created a software product to help address the need that exists for court reporters. She intends to provide yearly scholarships for students who are transitioning from school into the field of court reporting.
Her new company, CoverCrow, Inc., on Valentine's Day issued a challenge to students enrolled in schools that had court reporting programs approved by the National Court Reporting Association (NCRA) to write an original, creative, and personal essay that demonstrates an understanding of the career path that they have chosen in court reporting and why or what they love about court reporting, and what they will do to help promote the profession once they are licensed. The winner was to receive a $500 Scholarship from CoverCrow, Inc.
The winner of the contest, Kathryn Thomas, was a student at South Coast College when she wrote the essay that follows. She passed the March 2020 Certified Shorthand Reporter (CSR) Examination and is now a Certified Shorthand Reporter (CSR). Kathryn was asked to read the essay in a virtual workshop that Cassandra Caldarella conducts each week, and there wasn't a dry eye in the session.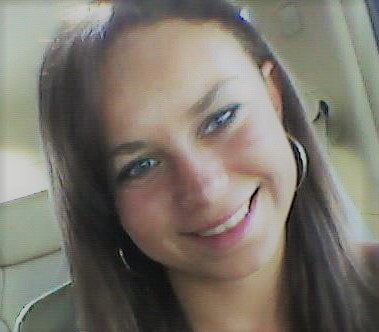 Why I Love Court Reporting
By Kathryn Thomas, CSR
Why do I love court reporting? Well, I mean, what's not to love? There are so many reasons why: the reactions, the flexibility, the pay, the opportunities and growth in the field. But, for the sake of both of our times, I'll limit myself to just two reasons why I am enamored of court reporting.
The first reason is the reaction. The reaction that I get when I tell people I'm a court reporting student. It is so fulfilling and a giant boost to my confidence to hear people I've never met before telling me they're proud of me for going to school for something like this. It is so awesome and makes me feel so proud. It's a constant reminder that I really did pick a good career. Everyone is always so impressed by the fact that a twenty-two-year-old is about to get her license for court reporting or that she even knows what court reporting is! Even greater than that, though, is the reactions I get when I bring out my machine.
My favorite memory of this was when I went to meet my boyfriend's grandma for the first time. I was in the 180 word per minute speed class and determined as ever to finish. So knowing that I would be away from school for five days and being the responsible student that I am, I brought my machine with me. That first evening after all the events of the day had died down, I brought out my machine figuring it would be a nice time to get some practice in before bed, not knowing it would become the subject of discussion for the next couple of hours! Grandma's face lit up more and more, the more I told her about court reporting and the more I showed her how fast I could write and how words looked in steno versus how they came up in English on my computer. She ran out of the room and came back with a newspaper so that she could read it to me as I wrote it all down on my machine. It made me feel so good and so proud to be learning this skill. At the end of our trip on the way back to the airport, we all went around sharing our favorite events/memories of the trip. My smile was so big when grandma said that her favorite part of the trip was when I brought out my machine and taught her all about court reporting!
My second favorite thing about court reporting is actually one of the reasons I decided this career was for me: The career opportunities and the flexibility that this job offers all of its employees. I've never heard of a career with so many different paths you can branch out on. This job opens doors into being an official court reporter, a deposition reporter, a closed captioner; you can work providing assistance to deaf or hard-of-hearing students or the general public at colleges, news stations, professional sports teams, the Oscars. The opportunities are practically endless. After realizing all the different paths I could choose from once I become a CSR, I was sold on this career.
The path I am choosing right now is being a deposition reporter, mainly for the flexibility. You work as much or as little as you would like. For me, this flexibility is perfect. I want to travel as much as possible. Working hard for a couple months and then taking a week or two off with no problem is exactly what I want. In addition, deposition agencies provide opportunities for travel. As a reporter, you can travel all over the world doing depos. This means that I could be sent to a different state, country, or even just somewhere a couple hours away and still be able to see new places or experience new things for as long or short a period as I choose.
Well, there you have it, two reasons summed up of why I love court reporting. Plus, an extra little bonus is the fact that I typed this entire little essay up on my steno in less than five minutes. Long e-mail responses, letters, memoirs, and so on, are never a problem when you're a CSR!
There are many, many more reasons as to why I love court reporting, and I can't wait to get out into the field as a working CSR."
After reading her essay, it is no wonder that Cassandra Caldarella selected this essay as her first winner in the Annual CoverCrow Why I Love Court Reporting Contest.
For more about the woman behind this scholarship who has a passion for court reporting, look for Cassandra's upcoming article in the JOURNAL OF COURT REPORTING about judges who were previously court reporters. Some of her published articles are as follows in this bibliography.
Bibliography
Caldarella, Cassandra, JOURNAL OF COURT REPORTING, "10 Reasons Why I Love Court Reporting," July 10, 2018.
Caldarella, Cassandra, JOURNAL OF COURT REPORTING, "Five Steps to Build a Million-Dollar Court Reporting Business," October 11, 2016.
Caldarella, Cassandra, LIFE-HACKER, "Career Spotlight: What I do as a Court Reporter," August 25, 2015.