South Coast College Realtime 2014 Workshop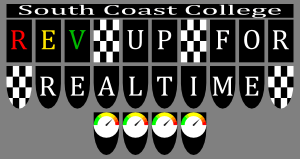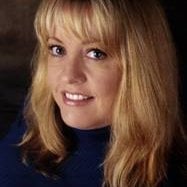 Thank you, Cassandra Caldarella, CSR, alumna of South Coast College for posting the information about the upcoming 2015 Realtime Workshop and for providing these testimonials from the previous August 2014 Realtime Workshop.  Thanks also for the support of the Southern California court and deposition reporters for attending these workshops and for your kind words.
Testimonials
"I would highly recommend the realtime class to anyone interested in improving their writing. For those of us who spend the majority of our weekdays in court or depositions,  it is a great opportunity to simply listen and write without worrying about readback or producing a transcript. I was simply able to focus on my speed and conflict resolutions,  many of which I didn't even know existed.   The class was an excellent investment in my career as it translated into a noticeable difference in my writing on the job as well as shortened editing time at home.  Not only will this class improve my writing  but also my confidence in being able to take tougher jobs and eventually earning my realtime certification."
~ Allison Adams, CSR
"I found the real time class a valuable tool in preparing me for the CCRR. The class participation got me test-ready.  I know what to focus on in my practice for the CCRR or the CRR.  I liked the materials that were handed out and the practice we received while in class but also that I was able to tape the class and practice on my own. I would encourage other reporters and/or students to take this class to improve their writing and help them get better acquainted with their dictionary and their writing style.
The staff is excellent. I like the readers. They are willing to share their knowledge and encouragement.  Yes, continued practice in improving one's writing is a great thing to focus on, and this class helped me to do all of the above.  Thank you, South Coast College!"
~ Ermelinda Hernandez, CSR 12257
"As a laid-off official and a former deposition reporter, taking this class has vastly improved my writing, my attention pointedly brought to issues I really needed to address:my dictionary, the necessity of good slow practice (to offset all those fast attorneys I try so hard to keep up with) to clean up my writing. Great class and great facilitators!  I can't say enough about how terrific it was to work with Cassandra."
~ Kathleen Smith-Myler, CSR
"I was one of the lucky reporters invited to attend the first South Coast College realtime exam prep classes. I have been a Certified Realtime Reporter for more years than I care to admit.  However, the class has been a remarkable benefit to my realtime reporting skills. I was not enrolled in the class for the purpose of taking the CCRR, though I feel I could have passed it had I taken it, (I was asked to proctor the CCRR in Anaheim, so I got to listen to the dictation), remembering, of course, when you're not under pressure to pass an exam, it's a cinch! I highly recommend this new class to ALL reporters, whether or not they are going to take the CCRR or the CRR."
~ Linda A. Simpson, CSR 2266, RMR, CRR
Note:  Linda subsequently took the CCRR after attending the seccod Realtime Workshop at South Coast College and passed it. 
 "Thank you, Jean Gonzalez and South Coast College Team, for a terrific, well-designed realtime course.  Ten Saturdays were jam-packed with valuable workouts and great take-home material.  Even though I had to miss several classes due to work, the time I was able to attend helped me get going on the path to conflict resolution and much cleaner writing.  And I think everyone appreciated that you listened to our suggestions about what we needed and what you delivered was a very worthwhile experience!"
 ~ Judith Hollifield, CSR 12564, RPR, Former Official
"The Realtime Workshop is a great way to sharpen your skills and make you a faster, smarter writer.  I learned many new concepts and refreshed old ones.  The teachers were encouraging and welcoming.  You can tell they want you to succeed.  A lot of time and effort was put into this workshop.  Bottom line, the class is a steal.  You can't beat the price!  

It is an investment in my career and health.  I can spend less time editing!  I would recommend the class to other reporters.  It's a confidence builder.  It enables reporters to be prepared to take the CCRR test.  It enables reporters to have more confidence in writing realtime at depos or in court, which translates to MORE money!  Having your realtime certification can get you better jobs.  It can be the difference in an agency picking you over the next reporter.  Having certifications also gives reporters more confidence when doing realtime at work."
~ Latasha Bates, CSR