Orange County Campus Location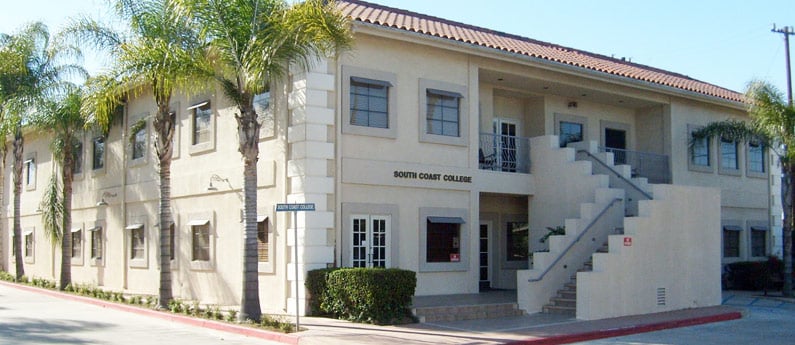 South Coast College is a private college conveniently located in Southern California, in the City of Orange. Our campus is approximately 30 miles south of Los Angeles, situated three blocks east of the 57 Freeway on West Chapman Ave. in Orange, CA.
Orange, California, is a quaint old-town setting that offers a broad range of educational and cultural resources. Despite the old-town atmosphere, it is a very progressive, innovative city that houses some of the major medical facilities in Orange County, including UC Irvine Medical Center, St. Joseph's Hospital, and Children's Hospital of Orange County (CHOC), located blocks from the campus. It is also within a few miles of the major legal center of Orange County that includes both federal and state courts and a major law library.
Our convenient Southern California location makes it easy for you to juggle your personal life, job responsibilities and education.
For more information about our campus facilities, click here.
If you're looking for professional career training in Orange County, contact us today. Start preparing for a better life! We are ready to help.