South Coast College President, Jean Gonzalez, interviewed Christine Mantyla, graduate of the Paralegal Program at South Coast College, following an interview with Mark Peacock of the Law Offices of Mark Peacock who said that Christine transformed his law office.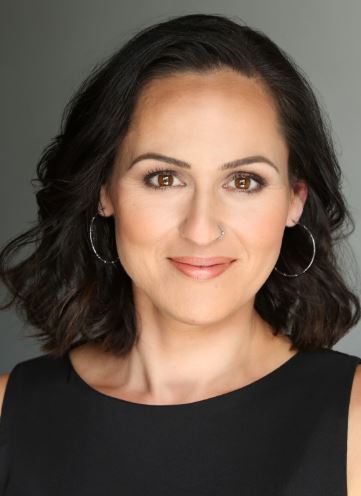 Jean Gonzalez:  What made you decide to become a paralegal?
Christine Mantyla:  Actually, a very sad thing happened to me that actually led to my incredible career.  I went through a divorce and realized that as a single mother, I needed to have a career.
JG:  How did you go about discovering the career that you wished to pursue?
CM:  I knew that I wanted to do something related to the law, but I didn't know what.  I thought that I would try the Legal Administrative Assistant Program at South Coast College because it was short.  However, I immediately fell in love with what I was learning and wanted more.  After I completed the program, I re-enrolled in the Paralegal Program at South Coast College.  By that time, I was employed and my employer, Attorney Mark Peacock, encouraged me to learn more.
JG:  What do you enjoy about being a Paralegal?
CM:  The legal aspect is so interesting, but at the same time, I know that I am helping people.  I enjoy helping people who have been injured reduce their stress and anxiety by dealing with their legal problems.  I enjoy the relationships that I have developed with court clerks, judges, and others involved in the legal cases.
JG:  How did you decide upon South Coast College for your legal studies?
CM:  As a resident of Orange, I was familiar with the college.  I saw the name and number on a banner one day when I was driving by.  I called, made an appointment, and met with someone who walked me through the process.  Although I had a lot of fear about starting school after not having been in school for a long period of time, everyone at South Coast College helped a great deal and made my goal seem attainable.  I never felt left behind.  I received help from everyone there — starting with the admissions staff, financial aid, program director, and finally the great teaching staff.
JG:  Is there anything unique about the Paralegal Program at South Coast College?
CM:  I believe that the instructors in the Paralegal Program because they are working in the field bring a great deal to the program.  What I learned from them, I was immediately able to use when I started working.  I couldn't believe how prepared I was to work.  South Coast College has an outstanding staff that includes a public defender, an attorney  who works for Lexis/Nexis, and an attorney who worked for the justice department,  among others.  The Director of the Paralegal Program is a former Associate Dean at Western State University, College of Law and was able to assemble a great staff from the many contacts that he has in the field.  And another thing:  The program is really small.  You never feel like you are a number.  You get the attention that you need to help you become successful.
JG:  What advice do you have to give someone who may be thinking about a Paralegal career?
CM:  If you are considering doing it, you need to do it.  I love it.  I am so happy that I made the decision to become a paralegal.  I have a co-worker who is thinking about enrolling.  I gave her the same advice — just do it!