Students at South Coast College in Orange who are striving to pass high speeds were treated to a great transcription test tips seminar presented by Kristina Tan, Authorized Eclipse Trainer, and Rick Louie, Senior StenoCAT Trainer.  The seminar focused on tips for any CAT software.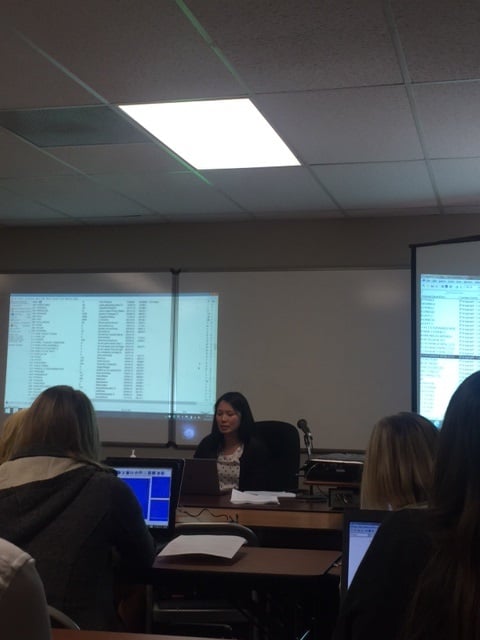 Kristina and Rick have graciously agreed to share their tips with anyone who wishes to have a copy of the handout of the tips that were presented at the session to help expedite the production of tests..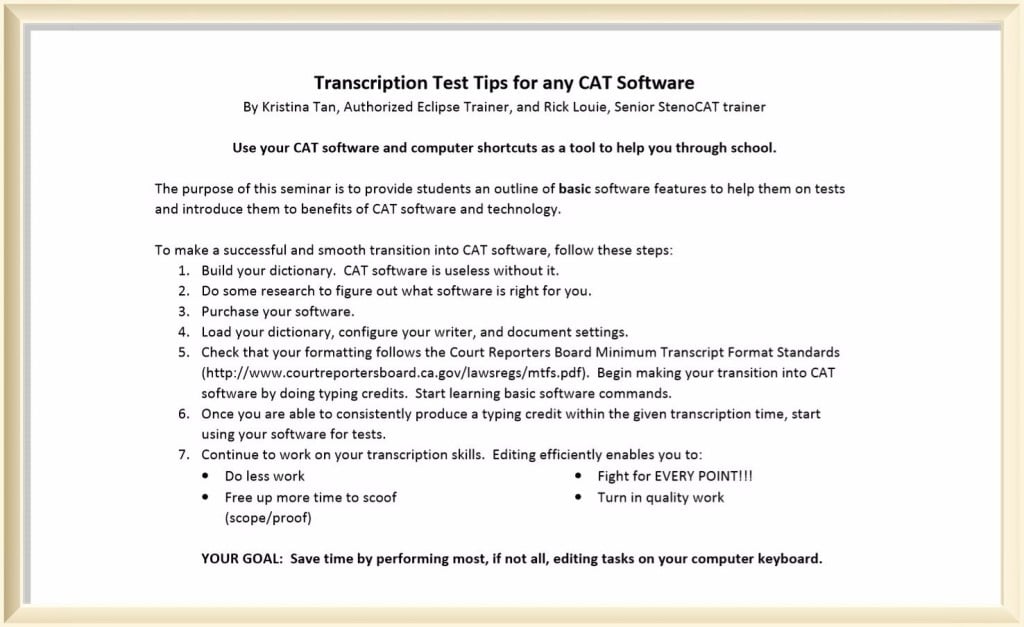 For a copy of the rest of this handout, request a copy at GET INFO NOW.  For more information about the Court Reporting Program at South Coast College, go to GET INFO NOW.