Many of the South Coast College alumni have become court reporters after having substantial careers in other fields.  Linda Hernandez, CSR, explains why she chose to become a court reporter as reprinted from the Why I Love Court Reporting Facebook page.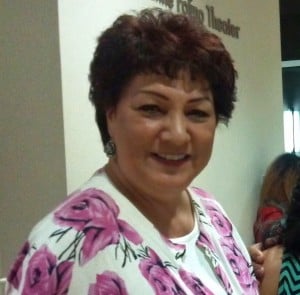 Linda Hernandez, CSR
I started court reporting after an 11-year career as an RN. Although I loved my first career, I think I burned out. I yearned to be more independent and have a less physically taxing job. I loved reading and writing, and I was looking to transition into a career with an emphasis on English skills and equal if not better pay as well.
A friend of mine introduced me to court reporting. When I discovered what court reporting was all about, including the potential income stream
, I said, "That's for me!" I've been able to take advantage of my medical vocabulary and knowledge to make my steno writing easier and more efficient.
I have had 9 years of depo experience, five years of Official reporting and two years of pro tempore reporting. I love my career! I earn a fabulous income, and I am very independent. I love being my own boss. I love my unique skill and the prestige this career brings.
I had an English teacher who would tell his students that steno writing is so rote that a monkey could do it! Obviously that person didn't know what he was talking about. Our writing skills require much cerebral knowledge and mental stamina as well as finger dexterity. We have a vast English vocabulary, as well as a vast steno vocabulary, and a unique ability to distinguish multiple speakers. Hardly anything a mere monkey could do!
There is much more to say about court reporting. I will close by saying I love my career and am very proud to be a court reporter. Thanks to 
Jean Gonzalez
 and South Coast College staff for a great send off!
Posted by on the Facebook Page entitled WHY I LOVE COURT REPORTING
 To see more of why court reporters love their profession, Click the link  
Court Reporting
.  To find out more about how you can change careers and become a court reporter,  go to GET INFO NOW!