Admission Requirements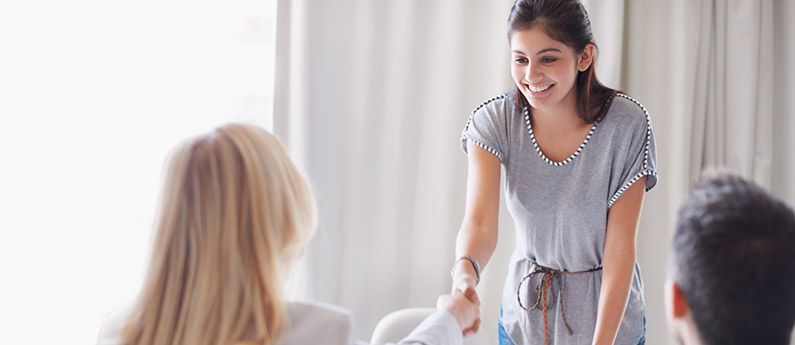 Requirements for Admission to South Coast College
If you're interested in attending South Coast College so you can get the skills needed to pursue a successful career, but aren't sure if you meet our acceptance requirements, please see the information below.
To be accepted, you must:
Provide documentation of high school diploma or GED
Provide an official transcript before starting
Pay the necessary enrollment fees

Complete informational interview with an admissions representative
Complete a tour of the campus
Complete two standardized entrance exams
If you have any questions, please don't hesitate to call us at 1-877-768-9476.
South Coast College Application
An applicant to the Court Reporting, Paralegal Studies, Medical Assistant, or Legal Administrative Assistant programs must be a high school graduate, possess a General Education Development (GED) certificate, or possess a Home Study certificate or transcript from a Home Study program that is equivalent to high school level and is recognized by the student's home state.
Evidence of High School Graduation
Applicants must provide documentation for their student files that they can perform college-level course work. Some examples of this evidence among other documentation could be a high school diploma or high school transcript (official or unofficial) or having achieved a high school equivalency through a recognized high school equivalency test. Before starting, an official high school transcript is required.
Admissions Fees
All applicants must complete the required admissions documents, and submit the necessary fee(s) stated on the Tuition and Fee Schedule. Court Reporting and Paralegal Programs will require a fee of $99 upon admission, and Legal Administrative Assistants and Medical Assistants will be charged $74.
Admissions Interview and Tour
All applicants must meet with an admissions representative for an informational interview. Parents and spouses are encouraged to be present. Applicants are also required to tour the campus at the time of their informational interview or at any time prior to enrolling in classes.
Admissions Test
All applicants must attain a score of 50 out of 100 points on an admissions standardized inventory test and score 70 out of 100 points on an admissions standardized general knowledge test, or a combined score of 60 on a computerized entrance test.
Admissions Documentation
All applicants must complete an enrollment interview and enrollment documents, including the application form, enrollment agreement, and sign other required disclosure documentation.
Documentation must be signed by a parent or guardian if the applicant is under 18 years of age.
Language Requirements
All courses are taught in English. Students must be able to speak, read, and write fluently in English. English abilities will be determined through South Coast College's admissions test, an interview, and completion of necessary documents. South Coast College does not currently instruct English as a second language courses. South Coast College does not instruct in a foreign language.
Transferable Credits
South Coast College accepts credits from other recognized or accredited colleges or parallel courses when a grade of C or better has been achieved. Challenge examinations are available for certain courses. A $100 test fee is charged for each challenge examination. See Challenging Courses. Applications for credit for previous education, training, or work experience (experiential learning) must be completed prior to the first day of the course for which the transfer credit is requested. Allowance of credit may be based upon evaluation of official transcripts or examination.
Medical Assisting Health Exam
Students in the Medical Assisting program must have any required health examinations, pathology tests, and immunizations completed prior to beginning clinical courses, fieldwork training, or externship experience.
Get More Info…
If you have questions, please feel free to call our friendly and knowledgeable admissions advisors at 1-877-768-9476, or fill out the form on this page and we'll get back to you.