History of South Coast College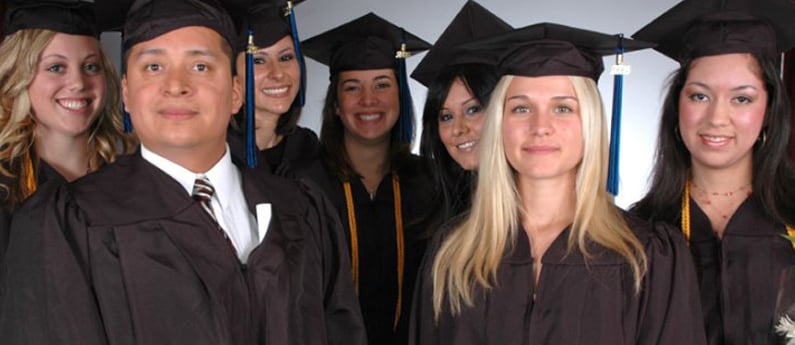 A Tradition of Excellence Dating Back to 1961
For more than 50 years, South Coast College has helped highly motivated individuals improve their lives through education and career training.
South Coast College was founded in 1961 in Long Beach, CA, as a private college called Stenotype School of Long Beach. The College relocated to Westminster in 1974, and the corporate name was changed to Whitley College. In 1980, Orange County College of Court Reporting merged into Whitley College, and the name was changed to South Coast College. The College moved from Westminster to Anaheim in 1993. Then in 2001, South Coast College relocated to a larger, freeway-accessible facility in the City of Orange, where it currently helps students like you prepare for court reporting, legal and medical careers.
Over the past five decades, our college in Orange County has produced numerous outstanding, successful graduates. Many of the graduates have gone on to become entrepreneurs, owning their own businesses. Our success is directly tied to the success of our many successful alumni.
South Coast College is proud of our ability to help highly motivated individuals set and obtain their career goals. We have a commitment to continually improve our programs and meet the challenges of today's technology-based professions.
We believe that, with the highly competitive job market, post secondary education is an extremely valuable asset. As a student at South Coast College, you will gain career-specific skills and knowledge, allowing you to qualify for a variety of in-demand careers.
South Coast College believes that post-secondary education should train people in both the skills and language of specific careers, which can make them valuable assets in this highly competitive business world. Our trade school was founded on the philosophy that concentrated training in a chosen career can offer an alternative or complement to other types of post-secondary education.
Get More Info…
If you have any questions about South Coast College, or the Court Reporting, Legal or Medical programs we offer, please call a friendly Admissions Representative at 714-867-5009 or fill out the form on this page.